Pre-Purchase Inspection - Genesee Depot, WI
Buying A Home Or Condo, We've Got You Covered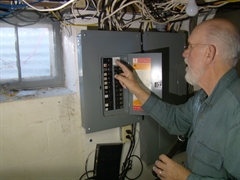 Once you have decided on the home you want to purchase in the Genesee Depot area, an examination of that home by a qualified Home Inspector is highly recommended, to determine the current condition of the home and to make you aware of any components or systems that may need repair or upgrading.
With over 35 years of professional service, Hensiak Inspection Services, Inc. is well respected in the Genesee Depot, WI, area. We have a reputation for providing client satisfaction at a reasonable price.
If you have any questions or would like to schedule an appointment, please call, or use our Contact Us page.